While the traditional week-long trip to the Mediterranean offers a holiday full of relaxation and sunshine, they can't compare to discovering a completely different culture while on your travels. This is exactly what China can offer, a treasure chest of culture which is waiting to be opened. But what makes the middle kingdom so special? Here are just some of the activities and discoveries you can open your eyes to only in China.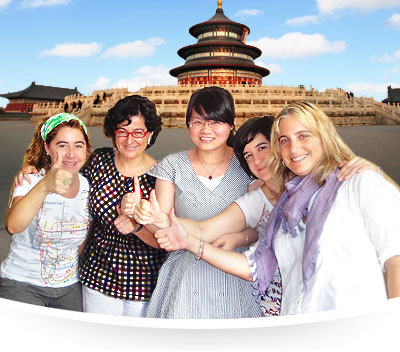 We begin our journey with China's greatest and biggest landmark, the aptly named 'Great Wall'. A fortification made from a mixture of brick, tampered earth and wood, it stretches more than 13,000 miles across the middle of the country, formerly standing as a wall to protect the Chinese Empire against invaders. A UNESCO Heritage Site, the first sections were built between 220-206BC by Qin Shi Huang, the first Emperor of China. Easily reachable from Beijing and many other cities along its route, no trip to the country is complete without being amazed at this unbelievable monument.
China is a fantastic place for culture, offering a rich history which goes back thousands of years. A fine example of the country's history is the Terracota Army in Xian, another remarkable creation of the country's first Emperor that lay undiscovered until 1974. After farmers noticed a large amount of terracotta while digging a water well, it lead to archaeologists unveiling the largest pottery figurine group ever found in China. With much of the collection still underground, it is believed that there are as many 8,000 warriors across three pits, standing alongside 130 chariots, 520 horses and 150 cavalry horses. It is believed that the collection is a form of funeral art, created to protect the emperor in his afterlife.
Finally, we have Tiger Leaping Gorge, a scenic canyon found on the Jisha River which is described as a haven for hikers. It gives a chance for visitors to discover one of the many beauty spots across China. A contender for the deepest gorge in the world, it is a treasured sight in the country and it's an integral part of the Three Parallel Rivers of Yunnan Protected Areas World Heritage Site. While the gorge is not considered navigable, it certainly makes for a fantastic photo opportunity during your China holidays.
These are just some of the incredible experiences that could feature on your China holidays itinerary. Why not book your trip today and see which other aspects of this beautiful country you could enjoy?
This article was written by Thom Sanders on behalf of Wendy Wu Tours, who offer a fantastic range of holidays in China tours, as well as fantastic options for Great Wall of China tours.

Article Source: http://EzineArticles.com/?expert=Thom_Sanders