Grand Canyon National Park, Grand Canyon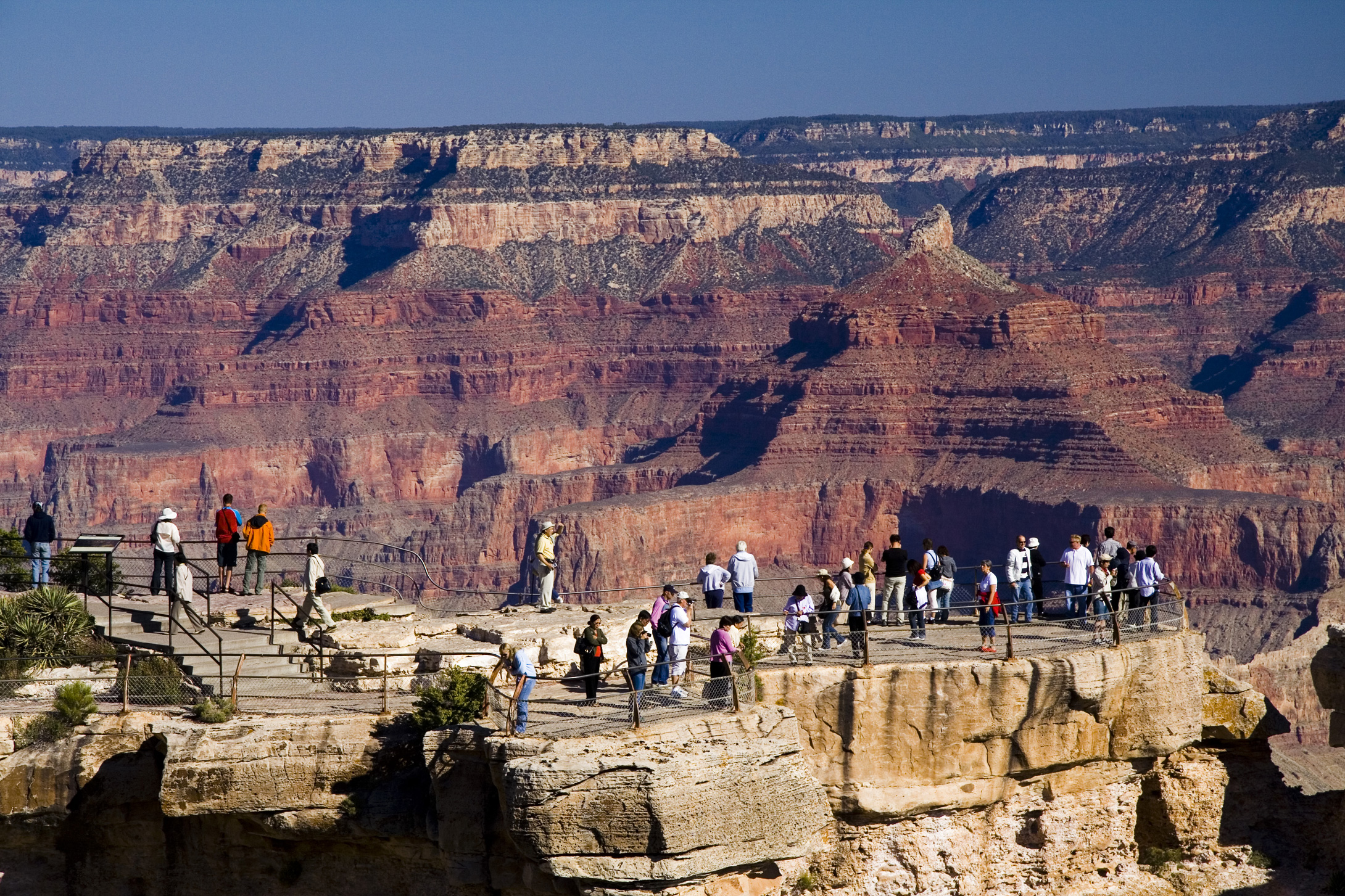 Carved by the Colorado River in northwestern Arizona, the Grand Canyon, nearly 1500 m deep, is the most spectacular gorge in the world. Its fleet covers a protected area of ​​4927km2, which is characterized by a very arid landscape and many horizontal strata retrace the geological history spanning nearly two billion years. There are also prehistoric traces of human adaptation to the particularly harsh environment. Hiking amid its towering cliffs of a thousand colors provides incredible sensations. Especially since March 2007, was inaugurated a glass walkway located at 1300 meters above the ground and form a small loop of 22 meters vertically above the Colorado. The idea was supported by David Jin, a Las Vegas businessman who offers us a wild ride in the heart of American nature.
The Grand Canyon National Park is a huge open-air geological museum located in Arizona, which tells half the story of life on earth. In fact, 1.7 billion years are inscribed on the walls of the Grand Canyon, a gorge to a depth of 1600 meters, which extends 450 kilometers through the park. This groove whose width ranges from 1.5 km to 30 km was carved by the Colorado River. The horizontal strata and the curves are the traces of millions of years of geological activity. In this spectacular gorge, are also found prehistoric remains that tell the beginnings of humanity in rather harsh conditions.
The four geological eras have left their traces in the Grand Canyon through fossils and faunal remains in caves.
In addition to the Grand Canyon, a UNESCO World Heritage Site, the park contains many natural resources and one of the largest rivers of the continent. Lava, ash sculptures, waterfalls and streams alongside forests, plains, deserts and plateaus.